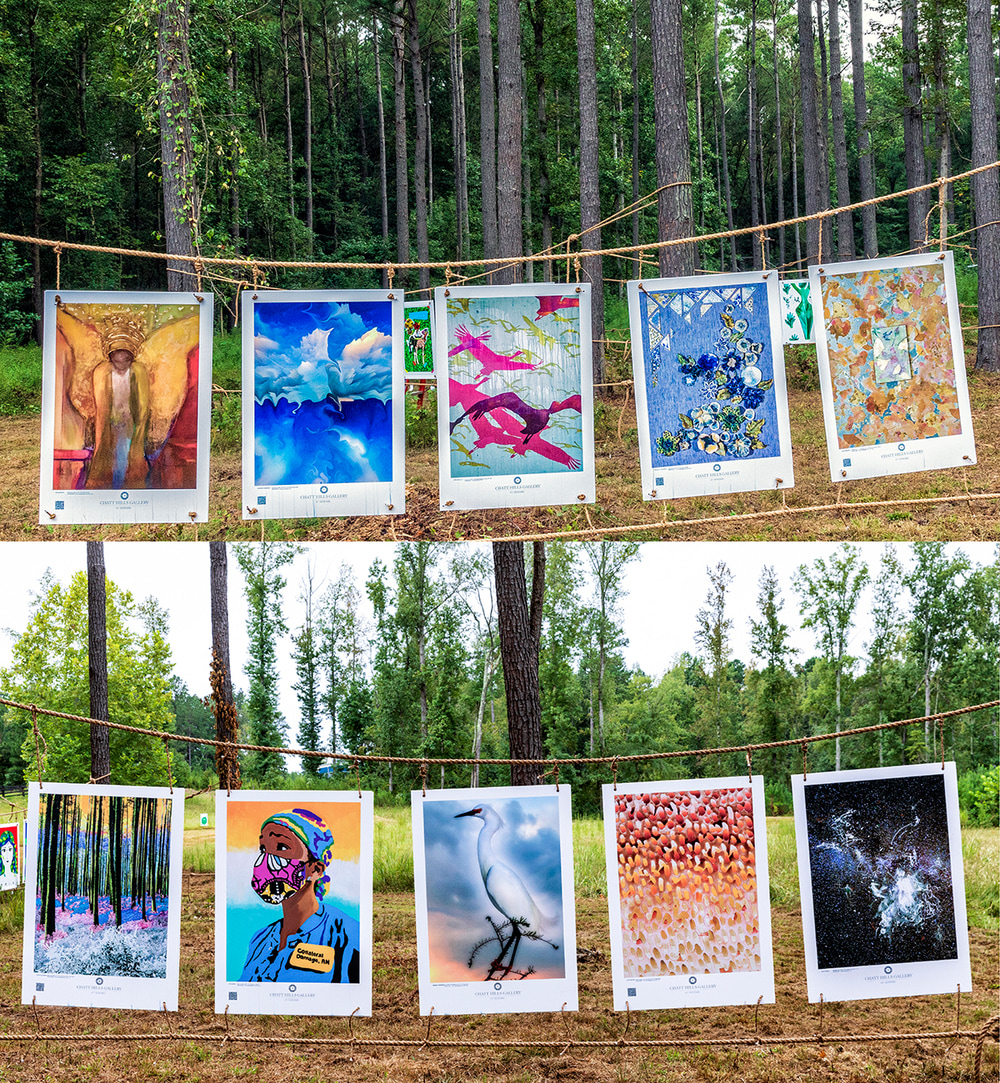 Sept. 10–Oct. 4
Displayed in the woods along nature trails and suspended between trees, this outdoor, open-air exhibition will feature 100+ poster finalists by artists and graphic designers from across the world who are inspired by biophilia, the innate connection between humans and nature. Organized by BrandCulture and PosterTerritory, the Biophilia Poster Competition launched in February 2020 and received more than 3,500
submissions from 165 countries.
Biophilia expresses a human's innate connection to nature and comes at a time when people are generally separated from the natural world. Biophilic design – designing with this relationship in mind – can benefit both the health of the planet and people. When parks, buildings, and spaces are designed with nature in mind, people tend to feel restored and more balanced.
"There's been a renewed appreciation for poster art and graphic design given the ubiquity of digital media," says Jon Hutson, Managing Director at BrandCulture. "During this time, we think it's great to think about nature and how it affects lives, our wellbeing and sustainability for the future."
A jury of internationally distinguished design and biophilic experts, including Serenbe's esteemed land planner Dr. Phill Tabb joined Elizabeth Calabrese, Bill Browning, Lisa Babb and David Carson, to select 100 poster finalists to be featured in the traveling exhibition. Debuting at Serenbe on September 10, it will be on view in the woods for 4 weeks before traveling to Ponce City Market in mid-October. The series will then be showcased at Helms Design Center in Los Angeles and Poster Territory in Barcelona, Spain.
The outdoor exhibition is free and open to the public and will give people plenty of space to appreciate design while also respecting social distancing. The exhibition will be located in the Mado neighborhood of Serenbe, off Prom Field Road and along nature trails. To help guests and employees remain in compliance with health and safety guidelines, face coverings are encourage to be worn while viewing the exhibition as well as social distancing of at least six feet.
Chatt Hills Artist Co-op Members Included in the Exhibition
Adrienne Anbinder, Morgan Boszilkov, Logynn Ferrall, Gail Foster, GW Harper, Ann Jackson, Bob Lederman, Julie McKinney, Tom Swanston and Judy Walker